[:de]Es ist nicht umhin; es ist pure Mathematik. Im Zuge des Orgamusses, genießen Männer es Samen aus ihrer Eichel nach draußen schießen zu sehen. Das Betrachten des mit Druck aus dem Phallus des Mannes herausschießenden Spermas ist für ihn sowas wie eine Demonstration seiner sexuellen Potenz. Sicherlich etwas das für einen Mann von enormer Bedeutung ist. Das Vergnügen, das der Mann empfindet scheint zu exponieren,wenn der herausschießende Samen auf dem Gesicht oder dem Körper seines Partners landet. Aus diesem Grund bieten die High-Class Escort Damen aus Köln und Düsseldorf neben weiteren Services auch Körper und Gesichtsbesaung an. Der Prozess des Ejakulierens auf Körper oder Gesicht des Paares drückt eine Art von Besitz aus. Aus ähnlichem Grunde schätzt es der Mann seine Partnerin auf allen Vieren zu positionieren, Sie von hinten zu ficken; ihr zu demonstrieren, dass er Herr der Situation ist; auf Ihrem Körper abzuspritzen und vor allem auf ihr Gesicht. Das Ejakulieren auf die Brust, die Hinterbacken, den Rücken, den Bauch, oder das Gesicht ist gleichzusetzen mit dem Markieren seines Eigentums. Ebenso wie ein rotglühendes Eisen auf den Rücken einer Stute gedrückt um zu zeigen wem sie gehört, markiert der Mann mit seinem Ejakulat die Partnerin mit der er fickt und symbolisiert dass sie sein Eigentum ist, dass der Körper dieser Frau ihm gehört.
Körper – und Gesichtbesamung im Netz
Zur Bestätigung, dass Körper- und Gesichtbesamung von Männern sehr geschätzt wird, muss man nur einen kurzen Blick in das Universum des Internetpornos werfen. Es gibt eine Vielzahl von Videos die mit Körper- und Gesichtsbesamung oder Cumshot (umgangssprachliches Englisch für "Samenerguss") deklariert sind. Hauptsächlich, nach dem der Mann seine Partnerin vaginal und oder anal gefickt hat, oder er eine geblasen bekommen hat, richtet der Mann den Penis auf seine Partnerin (manchmal auf ihre Titten aber meistens auf ihr Gesicht und ihren weit geöffneten Mund) um seinen Mannessaft auf ihr zu ergießen. Eine Form der Ejakulierung zwischen Gesichtsbesamung und Körperbesamung nennt sich "Perlenhalsband" Bei dieser sexuellen Praktik vollzieht die Escort Dame Fellatio an dem Mann, oder wie in diesem Fall, holt ihn mit ihren Brüsten einen runter (das bedeutet, sie gibt ihm einen "Kubaner"). Währen des Orgasmusses, positioniert der Mann seinen Penis and mehreren Stellen des Nackens, so dass dieser mit einer Vielzahl von Spermatropfen verziert ist. Einige Menschen nennen diese, zwischen Körperbesamung und Gesichtsbesamung ansässige, sexuelle Praktik "in Kanu pissen".
Unter den erfolgreichsten pornographiscehn Genres im Internet befindet sich auch Bukkake, welches eine Gesichtsbesamung durch mehrere Männer bedeutet. Hierbei empfängt die Frau, meist zwischen einer Gruppe Männer kniend, den Samen einer Vielzahl von Männern auf ihrem Gesicht. Die Symbolik der Erniedrigung der Frau ist bei dieser sexuellen Praktik offensichtlich. Einige Gelehrte behaupten dass sich Bukkake aus einer japanischen Tradition heraus gebildet hat in der untreue Frauen bestraft wurden. Obgleich diese Theorie nun der Wahrheit entspricht oder nicht ist die Aufmerkasmkeit die Bukkake bei Männern weckt unumstritten, und wer weiß; vielleicht auch bei Frauen. Sehen Sie sich nur die Zahlen der Videoaufrufe dieser sexuellen Praktik auf den verschiedenen Sexseiten an. Ähnlich der Praktik des Bukkake ist gokkun. Bei dieser Praktik ejakulieren mehrere Männer in den Mund der Escort Dame oder in manchen Fällen in ein Gefäß. Anschließend trinkt die Frau den Samen, den die Männer in das Gefäß ergossen haben.
Körper- und Gesichtsbesamung in Escort Services
Ein typischer, von vielen VIP Escort Damen in Köln oder Düsseldorf angebotener Service ist das Reiben des Gesichts des Kunden in über ihr Gesicht oder ihren Körper. Auf die Dame ankommend bietet diesen Service jedoch nicht jede Escort Dame an. Es ist daher unabdinglich, wenn Sie deisen Wunsch hegen ihr Gesicht über das Gesicht oder den Körper Ihrer Escort Dame zu streifen, angebotenen Services Ihrer Auserwählten zu überprüfen, oder sie bei Unklarheit zu fragen.
Cumshot, Bukkake und beso Blanco
Heutzutage, wird der Begriff "Cumshot" in Escort Kreisen häufig verwendet, speziell im pornographischen Milieu. Was jedoch bedeitet der Begriff " Cumshot" genau ? Tatsächlich handelt es sich hierbei um die englische Übersetzung des allseits bekannten Wortes " Corrida", was soviel wie Samenerguss bedeutet. "Cum" ist gleichzusetzen mit Samen und "Shot" mit Schuss, daraus ergibt sich "Samenschuss", was sehr grafisch wirkt. In einer intimen Beziehung zwischen 2 Menschen, würde bei einem Cumshot der Samen auf des Partners Gesicht (Gesichtsbesamung) oder Körper (Körperbesamung) geschossen werden. Es ist ein Vergnügen für beide Partner, des einen Vergnügen auf den Partner zu ejakulieren und des anderen Vergnügen die warme Milch als Produkt gegenseitiger Erregung der Liebenden zu empfangen. Wir wissen bereits dass dies in Bukkake mit mehreren Personen über einer einzelnen Empfängerin stehend geschehen kann. Die Empfängerin genießt diese sexuelle Praktik am meisten, da sie die Einzige ist die würdig ist diese Flut von Sperma zu empfangen. Wir wissen bereits, dass die sexuellen Fantasien die eine Person haben kann sich unterscheiden. Wo wir uns bereits im Fluß befinden auf jemand anderen während der vaginalen oder analen Penetration zu ejakulieren, sollten wir auch den White Kiss; eine nicht zu empfehlenende, da erhöhtes Risiko sexuell übertragebarer Krankheiten bestehenden sexuellen Praktik nicht außen vor lassen. Hierbei wird nach dem Oralsex in den Mund der Partnerin ejakuliert, welche das Ejakulat in Ihrem Mund behält bis eine Übertragung in des ejakulierenden Partners Mund im Zuge eines Kusses stattfindet. Wir empfehlen dies nur bei stabilen und treuen Partnerschaften zu vollziehen, da diese Praktik sehr risikobehaftet ist.
Viel oder wenig Samen
Sowohl bei Körper als auch bei Gesichtsbesamung wir die Menge des während des Orgasmus herausschießenden Samens besonders geschätzt. Je größer die Menge des Ejakulats ist, desto mehr demonstrativer erscheinen diese sexuellen Praktiken und desto männlicher fühlt sich der Ejakulierende. Der Menge ist von mehreren Faktoren abhänging. Das Alter ist einer dieser Faktoren. Männer produzieren mit 50 nicht mehr die gleich Anzahl an Spermien wie mit 20. Auch die persönlichen Eigenschaften eines Jeden entscheiden in großem Maße welche Menge an Sperma während des Sex fließt. Manche Hoden produzieren mehr Sperma als andere und manche Männer haben reichhaltigeres oder dickeres Sperma als andere. 2 weitere Faktoren die die Lust auf Sex entscheiden ist die Zeit die vergangen ist zwischen den Samenergüssen und der Grad der sexuellen Erregung. Wenn diese sehr intensiv ist, verlängert sich der Orgasmus. Daher sind Vorspiel und sexuell stimulierende Spielchen essentiell um einen reichhaltigen Spermaüberzug auf dem Gesicht oder dem Körper der Partnerin zu hinterlassen.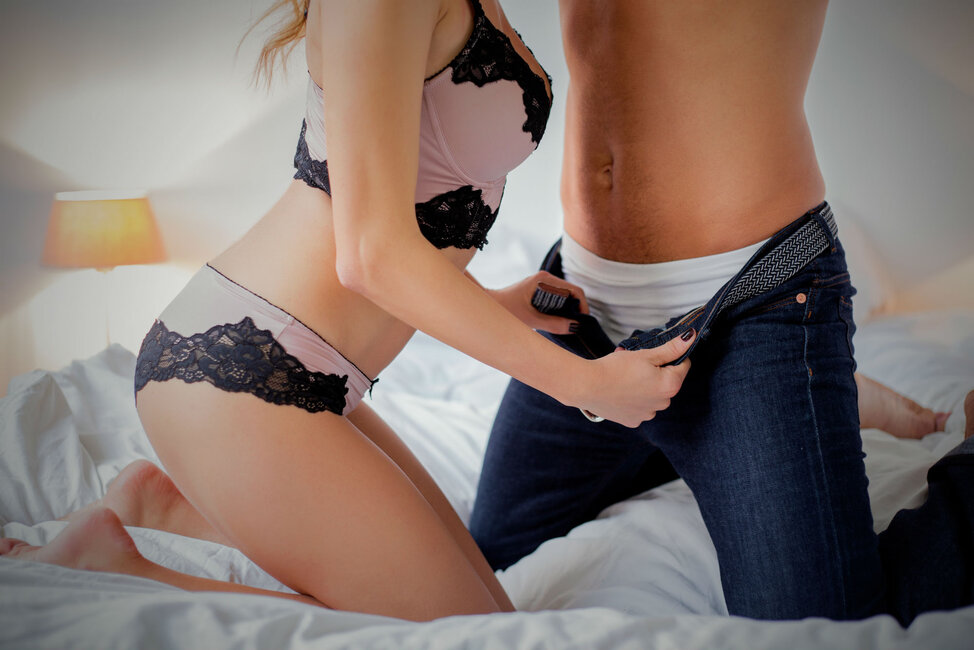 Um die Menge an Sperma zu erhöhen und das Sperma dicker erscheinen zu lassen, zur Vervollkommnung der Gesichts und Körperbesamung, 2 sexuell ansprechende und um so befriedigendere sexuelle Praktiken, sowohl für den Ejakulierenden als auch für diejenige, die den Spermaregen empfangen darf (eine beidseitiges Vergnügen für Paare) empfiehlt es sich sich ausgewogene zu ernähren und auf seine Gesundheit zu achten. Um dickeres und reichhaltiges Sperma zu bekommen, zum Vollziehen der in diesem Artikel genannten sexuellen Pratiken, sollten Sie einem ausgewogenen und gesunden Lebensstil folgen. Viel Wasser zu trinken und wenig Kaffee zu konsumieren so wie den Alkoholgenuss, die Einnahme von tierischen Fetten, künstlich behandelten Lebensmitteln und Süßigkeiten einzuschränken sind gute Referenzen um reichhaltigere und dickere Samenergüsse zu erhalten. Zur Erhöhung der Spermaproduktion sollten Sie mehr Früchte und Gemüse, Fisch, Vollkornprodukte und weniger fetthaltige Lebensmittel zu sich nehmen. Nicht rauchen, Übungen zum Abbau von Stress zu tätigen und regelmäßig Sport zu treiben sind gute Referenzen um abspritzen zu können wie ein Pornodarsteller. Wenn Sie diesen Empfehlungen folgen, können Sie sich sicher sein, dass Ihr Orgasmus länger andauert reichhaltiger und viel dicker wird und die Besamung des Gesichts, des Bauches, der Titten oder des Arsches ihrer Partnerin mit Ihrem Sperma sowohl für Sie als auch für Ihre Partnerin befriedigender ist und sich auszahlt. Vergessen Sie nicht: sie liebt die Empfindung Ihren Partner als als echten Macho betrachten zu können. Komplett mit Sperma übergossen zu werden ist für sie eine Art Bestätigung und eine Demonstration, dass ihrem Mann keiner das Wasser reichen kann.
Bukkake in Pornos und auf privaten Feiern
Wenn sie ein Anhänger von Internetpornos sind haben Sie mit Sicherheit schon einmal ein Bild gesehen, das sich dem ähnelt, was wir nun beschreiben. Eine Escort Dame, auf allen Vieren kniend empfängt Ejakulat von mehreren gleichzeitig masturbierenden Männern auf ihr Gesicht. Das Am Am Ende des Videos ist das Gesicht der Frau mit Sperma verschiedener Güte überzogen. Die Soße, aller sich auf ihr Gesicht ejakulierenden Männer sammelt sich im Haar, den Augen, den Augenbrauen, der Nase, dem Mund, der Lippen und der Zähne an. Diese Praktik, genannt Bukkake hat, enthält eine Art Erniedrigung in ihrer Darstellung, aber wie alle sexuelle Praktiken, kann sie nur in beidseitigem Einverständnis vollzogen werden. Mit anderen Worten kann Bukkake nur stattfinden, wenn die Protagonistin danach lechzt oder damit einverstanden ist, dass mehrer Männer auf ihr Gesicht ejakulieren.
Herkunft und Entwicklung von Bukkake
Der Tradition zu Folge ist das Abspritzen einer Gruppe auf das Gesicht der Frau keine neuzeitliche Entdeckung. Tatsächlich hat Bukkake eine nahezu 3.000 Jahre alte Geschichte. Die Erfinder dieser schmuddeligen Pratik waren wenig überraschend die Japaner. Sollten wir an diesem Punkt davon überrascht sein, wie pervers, oder anders gesagt wie unkompliziert, Orientaler sein können? Untreue Frauen wurden In Japan um 700 v. Chr. Durch eine der Bukkake ähnlichen Praktik bestraft. Die vermutlich gegenüber ihren Männern untreu gewordenen Frauen wurden an einen Pfahl gefesselt und Männer die sich dazu entschieden haben auf sie abzuspritzen haben ihr Sperma auf ihr Gesicht niederprasseln lassen. In der Regel war es der Vater der Untreuen der die Masturbation in der Gruppe auf selbige initierte. Ob der Vater der erste war oder dazu bestimmt wurde oder nicht dazu bestimmt wurde der erste zu sein auf seine Tochter zu ejakulieren ist nicht überliefert. Was jedoch bestätigt zu sein scheint ist ist das keine der Frauen nach dem Trinken des Spermas der vielen Männer, die auf ihr Gesicht abgespritzt haben, sich nie wieder der Versuchung ergab ihrem Mann untreu zu werden. Dieses soeben besprochene Gesetz jedoch ist ausgesprochen sexistisch. Innerhalb der Jahrhunderte fanden, die solch Pratiken nicht abgeneigten Japaner hierin jedoch eine Form die Zensur die die Freiheit bei Verwirklichung pornografisch geprägter Produkte nahezu erstickt zu unterwandern. Es durften keine Genitalien gezeigt werden, auch das Zeigen von Schamhaaren in Pornofilmen war verpönt. Die Pornoregisseure, Leute der Tat, fanden mit dem zeigen der Gruppenejakulierung auf das Gesicht einer Protagonistin jedoch einen Weg. In kürzester Zeit wurden die dieser Praktik zugewandten Darstellerinnen die Bestbezahlten innerhalb der Pornoindustrie. Der Wunsch nach diesen Darstellerinnen existiert immer noch.
Arten von Bukkake
Bukkake, was soviel bedeutet, wie auf das Gesicht einer Person zu ejakulieren gibt es in verschiedenen Ausführungen. So zumindest scheint es in Pornostreams zu sehen zu sein. Bei allen Varianten jedoch, kommt es auf die folgenden Punkte an:
Erzwungenes Bukkake: bei dieser Form von Bukkake, wird die Escort Dame auf dem ein oder anderen Weg dazu gezwungen, die Spermadusche mehrerer Schwänze, über sich erghen zu lassen.
Das Bukkake Gipfeltreffen: bei dieser Art von Bukkake geht die Escort Dame, die die Spermadusche über sich regnen lässt einen Schritt weiter und neigt ihren Mund weit geöffnet den Kopf nach hinten
um das über sie ergossene Sperma zu trinken oder zu schlucken.
Bukkake Schneeball oder Schneeball: bei dieser Art von Bukkake, empfängt nicht nur eine Person den Spermaregen. So ist zu sagen, wird hier das von den Damen empfangene Sperma im Mund vermischt. Hierbei empfangen 2 Damen die Soße und vollziehen den Austausch des erhaltenen Saft mittels eines Kusses und gegenseitigen Ableckens.
Bukkake mit Spermaspielchen: Nach dem Erhalt des Spermas mehrerer Männer auf ihrem Gesicht ihren Schultern und ihren Titten vermischt die Escort Dame auf welche abgespritzt wurde das Sperma, beginnt mit sich selbst zu spielen isst es oder verteilt es auf Essbarem.
Nahrungsaufnahme von Samen:
Wie wir gesehen haben, spielt bei Bukkake das Essen von Sperma eine mehr oder weniger direkte Rolle. Kann man Sperma essen ? Diese fragen kann mit "Ja" beantwortet werden. Immer? In diesem Fall ist die Antwort: nicht zu viel. Wenn wir den Samen analysieren, sehen wir das er Sperma, Fruktose, und eine Vielzahl an Enzymen enthält, die die Spermien glücklicherweise am Leben halten um die Befruchtung des Eis zu garantieren. Bei Anfertigung einer Analyse der Bestandteile des Samens finden wir verschiedene Substanzen, wie die bereits erwähnte Fruktose, Zink, Kalzium, Chlor, Zitronensäure, Magnesium, Vitamin B12, Phosphor, Natrium, Kalium, verschiedene Proteine, Vitamin C…., die Liste ist so lang und wir können im Samen sogar Viren wie HIV, Hepatitis B und C und Klamödien oder Herpes finden. Die Möglichkeit mit einem dieser Viren infiziert zu werden erhöht sich bei entzündetem Zahnfleisch oder bei offenen wunden im Mund ungemein. Was meinen wir mit all dem? Bukkake kann für beide Parteien angenehm und aufregend sein, sowohl für den aktiven als auch für den passiven Part. Wo steht geschrieben, dass eine Escort Dame sich nicht wertgeschätzt, verehrt oder erwünscht fühlen kann wenn sie das kürzlich aus den Hoden mehrerer ihren Schwanz in der Hand haltenden Männer ausgestoßene mehr oder weniger dick und reichhaltige Sperma in Form von warmen Regen auf ihr Gesicht niederrieselt als Ausdruck der für sie empfundenen Lust.[:en]It does not fail. It is pure mathematics. At the time of orgasm, men often like to see the semen shoot out from the tip of their penis to the outside. Seeing how the jet of cum comes out of his phallus with force is for man something like the cotton test of his sexual potency. Something, of course, highly valued by a man. And if that semen that shoots outfalls on the body or face of his lover, the pleasure that man experiences seems to multiply by two. That is why many high-class escorts and prostitutes in Cologne and Dusseldorf include body ejaculation and facial ejaculation among their services. In the act of ejaculating on the body or face of the couple, there is something of an act of possession. In the same way that a man likes to place his partner on all fours to fuck her from behind to feel like he is master of the situation, he also likes to cum on his body and, especially, on his partner's face. Ejaculating on the couple's breasts, buttocks, back, belly, or face is something like "marking" a property. In the same way, a red-hot iron is applied to the back of a mare to say who owns it, and the man marks with his milk the body of the woman he is fucking with, thereby symbolizing that the woman is his, that this female body belongs to him.
Body and facial ejaculation on the net
To verify that body ejaculation and facial ejaculation are highly valued sexual practices by men, it is enough to look into the universe of internet porn. Many videos can be seen online under the labels of facial ejaculation, body ejaculation, or cumshot (English term translated as cumshot). In them, mainly, after fucking with his vaginal partner and/or anally or after receiving a blowjob, the man points his penis at his partner (sometimes on her tits but mostly on her face and her open mouth) to pour on her, his grout. One form of ejaculation that is halfway between facial ejaculation and body ejaculation is what is called the "pearl necklace." In this sexual practice, the escort girl does fellatio on the man, or, in her case, she masturbates him with her breasts (that is, she makes him a Cuban). When the moment of orgasm arrives, the man runs on the couple's neck, which is thus punctuated by a lot of drops of cum. Some people call this sexual practice halfway between body and facial ejaculation "piss in the canoe."
Among the most successful pornographic genres on the internet is also bukkake, which would be something like the practice of group facial ejaculation. In this case, a woman, usually kneeling, receives the semen of several men on her face. In this sexual practice, the symbolism of humiliation for women is obvious. Some scholars say that bukkake as a sexual practice comes from a Japanese tradition according to which this act was carried out to punish the unfaithful woman. Whether or not that theory is true, what is undeniable is that bukkake draws much attention to many men and, who knows, perhaps also many women. Just check the number of video views of this sexual practice on the different streaming sex pages. Similar to the practice of bukkake is that of gokkun. In this case, several men ejaculate in an escort model mouth or, in some cases, in a container. The woman then drinks the semen that the men have poured into the container.
Facial and body ejaculation in escort services
One of the typical services offered by many of the VIP escorts advertised in Cologne or Düsseldorf is letting the client run in their face or on their body. But it is not a service offered by all the escort girls. It all depends on each woman. That is why it is essential if you like to run on the girl and want to do it on the date with the escort, it is that you first check what the advertiser does and if in doubt, ask her.
CUMSHOT, BUKKAKE AND BESO BLANCO
Today in escorting, the term Cumshot is used a lot, especially in porn circles. But what does the word "Cumshot" really mean? Well, it's actually the English translation of our lifelong word "Corrida," that is, ejaculation. "Cum" is semen and "Shot" shot, therefore "Semen shot," all very graphic. In an intimate relationship between two people, the Cumshot would shoot the semen at the other person, either in the face (facial ejaculation) or body (body ejaculation). This gives pleasure to both parties, one for cumming on his lover and the other for receiving hot milk from his lover for the excitement that produces each other. We already know this can occur in a Bukkake with multiple people ejaculating on top of a single receiver. The receiver most enjoys this sexual practice, so much so that she rides a bacchanal of semen being the only recipient. We already know that in this sex, the fantasies that a person can have can be very varied. And already following in the wake of semen and ejaculating on someone other than during vaginal or anal penetration. We have the White Kiss, a practice not recommended given its risks of sexually transmitted diseases. In this case, it is to ejaculate in the mouth after the fellatio, keep the milk in the mouth and then transfer it to the person who ejaculated through a kiss. We only recommend this in stable and … faithful couples, since they carry many risks.
Much or little semen
Both in body ejaculation and facial ejaculation, the amount of semen expelled during the run is especially valued. The greater the amount of ejaculated semen, the more visually appealing these sexual practices become and the more macho the ejaculator feels. That amount depends on several factors. Age is one of them. Man does not make the same amount of milk at twenty as he does at fifty. The personal characteristics of each person also largely determine the amount of cum ejaculated in a bullfight. Some testicles make more semen than others, and men with more copious cum than others. Two other factors that influence the curiosity of the bullfight are the time elapsed since the last ejaculation and the degree of sexual arousal. If it is very intense, the run is longer. In this sense, foreplay and sexual stimulation games are essential to get a good stucco coating on the face or body of the couple.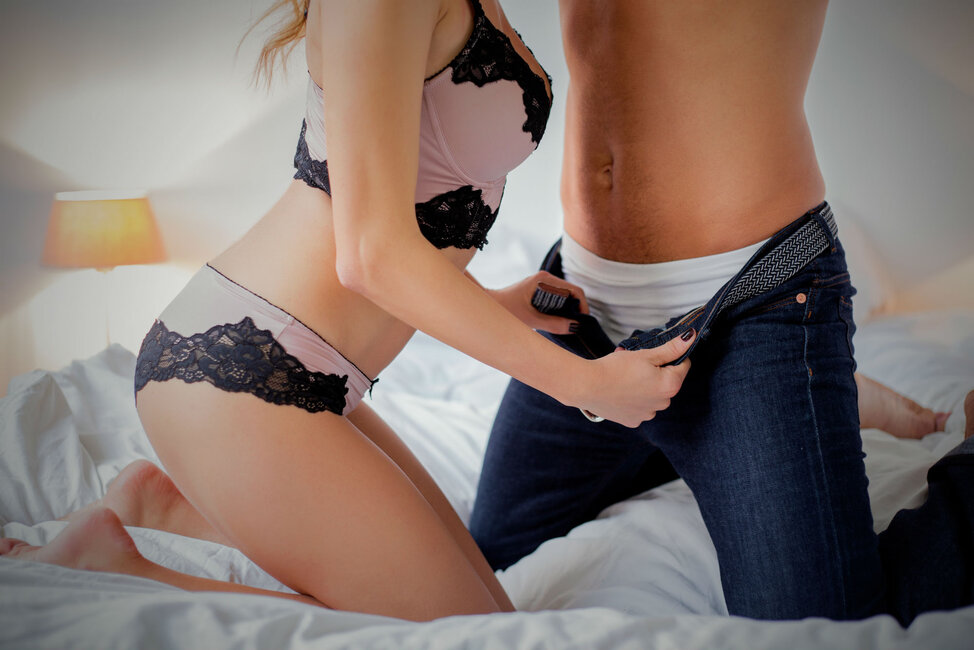 A good way to increase the amount and thickness of semen, thus making body and facial ejaculation two sexually attractive and more gratifying sexual practices for those who ejaculate and for those who receive the rain of cum (pleasure has which is always a thing of the two members of the couple), is taking care of food and health habits. To get thicker and more abundant semen to do the sexual practices discussed in this article more gratifying and visually attractive, you have to lead a healthy life. Drinking plenty of water throughout the day, consuming little coffee, minimizing the consumption of alcoholic beverages and foods such as saturated oils, sausages, fried foods, ultra-processed foods, and sweets are good measures to achieve more copious ejaculations and thickness. To increase sperm production, you should increase fruits and vegetables, fish, whole grains, and low-fat dairy. Not smoking, doing practices that reduce stress, and practising sports regularly are good measures to get a cumshot worthy of a porn movie. If you follow these measures, be sure that your runs will be much more abundant, much thicker, and the act of stuccoing your partner's face, tits, belly, or ass with your milk will return, rest assured, much more satisfying for both you and her. Don't forget: they like to feel that the rider is a very macho male. And that they are watered with a good squirt of cum is, for them, a kind of tribute and the demonstration that their male is with all the law.
BUKKAKE, BETWEEN PORN AND PRIVATE PARTIES
If you are a fan of internet porn, you have surely seen an image similar to the one we are now going to describe. An escort girl, kneeling, receives on her face the ejaculation of several men who are masturbating simultaneously. The woman's face, at the end of the video, is a stucco of different legal. The grout accumulates in that woman's hair, eyes, eyebrows, nose, mouth, lips, and teeth from all the men who have masturbated in front of her face. This practice, called bukkake, has a bit of humiliation in its scenography, but like all sexual practices, it can only be the result of prior consent. In other words, the bukkake can only take place when the female protagonist is willing or even wants several men to cum on her face.
Origin and evolution of bukkake
According to tradition, this of cumming in a group or on a woman's face has not been invented today. In fact, bukkake has almost three thousand years of history. The inventors of this dirty practice were what a surprise, the Japanese. At this point in the game, are we surprised by how perverted or, in other words, how uncomplexed Orientals can be? In Japan, seven centuries before Christ, unfaithful women were punished with a practice like bukkake. Tied to a stick, those women who had not known how to be faithful to their husbands received on their faces the rain of semen from those men who decided to jerk off before them. The law also determined that it was the father of the unfaithful who initiated group masturbation. Whether he was the first or was obliged to be the first to cum on his daughter's face or was not obliged to do so is something that has not been recorded. What does seem verifiable is the purpose of that law: after the drink of several men cumming on her face, none of those women whose face had been splattered with semen would ever again surrender to the temptation of being unfaithful. Or that, at least, was what law is markedly sexist as the one we discussed. Over the centuries, the Japs, always so attentive to these things, found in bukkake a way to defeat the censorship that castrated their freedom when creating pornographic products. No genitals could be shown. For not being able to, nor could pubic hair be shown in porn movies. The porn directors, go-getters, found the beyond in the act of showing how they ejaculate in a group on a person's face. In no time, the actresses who indulged in bukkake were the highest paid in the porn industry. And that desire for them is still present.
Types of bukkake
Bukkake that is, ejaculating semen on a person's face, can have different modalities. Thus, at least, it is how it can be seen in streaming porn. Of all the bukkake modalities, the most common are the following:
Forced bukkake: In this form of bukkakem, the escort girl who receives the shower of cum from several cocks is forced, in one way or another, to receive that shower of cum.
Summit bukkake: In this form of bukkake, the escort model who receives the slurry goes a little further: she herself, voluntarily, tilts her head back and opens her mouth to receive the shower of semen in it and swallow/drink it.
Bukkake Snoball or Snowball: In this form of bukkake, it is not just one person who receives the rain of semen. That is to say: the milk received by ejaculation is mixed in the mouths of those who received it. In this case, two people receive the grout, and two people who, once the grout is received, exchange it with each other with a long white kiss or an exchange of licks.
Bukkake with Cum Play: After receiving the cum from several men on her face, shoulders, and tits, the escort girl who has received that cum shower plays with her, mixes it, or even adds it to something that is going to eat.
Ingestion of semen
As we have seen, the practice of bukkake is usually associated, more or less directly, with the ingestion of semen. Can you ingest semen? The answer to this question is yes. Quietly? In this case, the answer is: not too much. When we analyze the semen, we see that it contains sperm, fructose, and a series of enzymes that keep the sperm alive and, thanks to this, guarantee the fertilization of the ovum. When performing an analysis of the composition of semen, we find substances as different as the aforementioned fructose, zinc, calcium, chlorine, citric acid, magnesium, vitamin B12, phosphorus, sodium, potassium, various proteins, vitamin C … the list could be so long that in semen we could even find viruses such as HIV, hepatitis B, and C or chlamydia and herpes. The chance of getting infected with some of these viruses is notably higher when you have gingivitis, have inflamed gums, or have an open wound in your mouth. What do we mean by all this? That bukkake can be a pleasant and exciting experience for both those who participate in it actively and those who do it passively. Where is it written that an escort girl cannot feel honoured, admired, or desired when she feels how the semen recently expelled by the testicles of several men falls on the skin of her face, in the form of hot rain, who, with their cock in their hand, give expression to your desire with a more or less copious, more or less abundant, more or less thick vomit of cum?[:]