[:de]
Von Fetischisten und Fetischismus
Es gibt so viele Arten Sex zu erleben, wie es Menschen auf der Welt gibt. Es gibt Männer für die Sex auf die Missionarsstellung und etwas reduziert ist. Andere, Freunde des Experimentierens unternehmen Ausflüge in die sexuelle Welt um neue Sensationen zu erleben. Um es origineller und einfacher zu sagen, einige leben ihre Sexualität auf einen Weg, bei der Fetische eine fundamentale Rolle spielen. Dies sind Männer die besonders erregt werden wenn sie sich zum Beispiel den Fuß einer sexy Escort Dame vorstellen, der einen hochhackigen Schuh trägt. Oder eine haarige weibliche Achselhöhle. Oder dass sie eine spezielle Vorliebe für übergewichtige Damen hegen. Oder dass Ihre Libido nahezu explodiert, wenn sie eine Frau vor sich haben, die an einem bestimmten Teil ihres Körpers ein Narbe hat. Sprechen wir über diese Männer sprechen wir von Fetischisten. In diesem Artikel sprechen wir über diese …. Fetischisten und Fetischismus. Wenn wir über Fetischismus sprechen sprechen wir über etwas was viel gewöhnlicher ist als wir annehmen. Es gehen mehr Fetischisten die Straße lang als wir uns tatsächlich vorstellen können. Es gibt Menschen für die Substanzen, Objekte oder Körperteile einer speziellen Person Quellen der Erregung sind oder sogar Orgasmen auslösen. Dies und nichts anderes sind Fetische.
Einige betrachten Fetischismus als eine Art Degenerierung, etwas Unmenschliches, das behandelt werden muss. Betrachten wir Fetischusmus auf diese Weise, betrachten wir ihn bestenfalls als unfair. Ftischismus sollte als harmlose Praktik angesehen werden. In einigen Fällen, hilf uns Fetischismus unseren sexuellen Horizont zu erweitern und sexuelle Erfahrungen noch angenehmer und intensiver wahrzunehmen. Der Fetisch ist für den männlichen Fetischisten so etwas wie ein Aphrodisiakum. Was ist falsch daran wenn eine Mann es genießt, speziell beim Ficken der charmanten Escort Dame, wenn sie für diesen Zweck als Krankenschwester verkleidet ist? Was können wir an einen Mann aussetzen, dessen Herz vor Freude im Dreieck springt ,wenn er den Fußrücken einer Dame leckt. Warum sollte ein Mann unbedingt rasierte Schambehaarung mögen? Warum sollte er nicht schön mit Haaren bewachsenen Muschis und Achselhöhlen mögen? Oder warum kann dieser Mann es nicht in Erwägung ziehen dass es die maximale sexuelle Erfüllung es mit einer Dame zu treiben die außergewöhnlich große Brüste hat oder sich verhält wie ein Möbelstück? Sicherlich sind einige Fetische seltsamer als andere, jedoch kann nichts als gefährlich angesehen werden, wenn es sich nicht erstens um Paraphilie handelt, zweitens es ausgeführt wird und der Wille des anderen bewahrt wird, so wie die zu erhaltende sexuelle Ausprägung. Oder sollte uns jemand erzählen wie wir zu ficken haben und was uns erregen sollte?
Jahrzehnte lang wurden Fetischisten mit Paraphilikern gleichgesetzt. Heutzutage wird glücklicherweise unterschieden zwischen den einen (harmlose, Spaßsuchende) und den anderen (den Empfängern die Würde raubend). Wie ? Genaugenommen sprechen wir von Paraphilie wenn ein spezieller Gegenstand, eine Substanz oder ein Praktik eine essentielle Rolle spielt um bei demjenigen der es erfährt Verlangen auszulösen und von Fetischismus wenn diese Objekt, diese Substanz oder Praktik keine für den Fetischisten essentielle Rolle spielt sexuelles Verlangen zu erzeugen, wobei es sein Verlangen dadurch jedoch gesteigert wird. Im Fall von Paraphilie können wir über Pathologie sprechen; beim Fetischismus nur in einem anderen und wenn wir wollen außergewöhnlichen Weg seine Sexualität auszuleben. Wie wir bereits erfahren haben gibt es verschiedenste Ausprägungen von Fetischismus. Es ist nicht Aufgabe des Artikels eine Liste all dieser zu erstellen, aber wir wollen uns einigen der gebräuchlichsten und einigen der seltsamsten schockierendsten und verstörendsten widmen. Und soweit; diese kleine Einführung in die Welt des Fetisch und der Fetischisten. Im Folgenden werden wir die Untersuchung des gestörten Gehirns eines Fetischisten fortsetzen und wenn Sie einer von ihnen sind, vergessen Sie nicht,; wir haben viel Mädchen in Barcelona und Madrid die Fetischisten lieben und darauf warten mit ihren sexuellen Fantasien zu spielen und diese wahrzumachen. Hig-Class Escort Damen die ideale Frau für einen Fetischisten.
Gebräuchlischste Fetische
Lassen Sie uns mit dem Thema Fetisch und Fetischismus weitermachen, bei dem einige unserer VIP Escort Damen in Köln und Düsseldorf absolute Profis sind. Da ein Fetischist normalerweise keine Menschen findet, die sich dazu bereit erklären Teil seiner Fantasie zu sein, kommen sie zu unseren Damen, offenherzige Frauen die alle Spielarten der Erotik genießen. Im Zuge dessen was wir vorhin in diesem Artikel sagten treten wir ein in die Beschreibung der gebräuchlichsten, die es hervorzuheben gilt.
Haarfetisch oder Trichophilia: Menschen, die diesen Fetisch hegen werden erregt bei Kontakt mit Haaren oder beim Gedanken an eine gewisse Frisur, Haarfarbe etc. Tricophilische Frauen hingegen haben einen Hang zu Männern mit Bart, mit Schnurbart, oder einer speziell behaarten Brust.
Fußfetisch + Fußbekleidung: Dies ist einer der gewöhnlichsten Fetische. In einigen Fällen muss der Fuß von einer bestimmten Art von Schuh bedeckt sein. Bei anderen ist die Vorstellung der Barfüßigkeit ausreichend um die Maschinerie der sexuellen Erregung anzuschmeißen. Wenn es die weibliche Fußbekleidung ist, die die sexuelle Erregung des Fetischisten anregt sprechen wir von Altocalciphile. Einige Männer empfinden das Maximum an Wollust wenn Sie eine komplett unbekleidete und attraktive Escort Dame ficken, diese aber immer noch ihre modischen und eleganten hochhackigen Schuhe trägt. Pfennigabsätzen müssen sich dazu schuldig bekenne im Laufe der Geschichte mehr als eine Erektion hervorgerufen zu haben.
Leder und Latex Fetisch: Einige Materialien besitzen traditionellerweise einen Fetisch für viele Menschen. Leder und Latex sind 2 dieser Materialien. Ein Sofa, ein Kleidungsstück, ein spezielles Spielzeug zum Praktizieren von BDSM… viele Objekte können den Puls eines Mannes der diesem Fetisch verfallen ist hochjagen.
Reizwäsche Fetischismus:Wenn es darum geht Kleidungsstücke zu einem Fetisch zu machen ist es unumgänglich Reizwäsche zu erwähnen. Mehr oder weniger elegant, ist Spitzenunterwäsche für viele Menschen sehr erregend. Und wenn wir ehrlich sind sehen Körper in Supermarkt Schlüpfern längst nicht so formschön aus wie in edel designten Wäschestücken aus Satin oder Seide. Ob wir nun Fetischisten sind oder nicht ,wir alle finden Reizwäsche sehr anregend und das ist auch der Grund warum der Großteil der Domina Escort Damen bei den Treffen mit ihren Kunden elegante und anregende Reizwäsche tragen. Strumpfhalter, Büstenhalter, Fischgräten Kniestrümpfe, Korsetts … die Möglichkeiten zur Befriedigung von Unterwäschefetischisten sind endlos.
Kostüm Fetisch: den Lehrer zu ficken,die Krankenschwester zu kriegen, oder eine Polizistin auf alle Viere zu zwingen….. die Vorstellung kennt kein Halten in den Köpfen der Fetischisten wenn Sie sich die Möglichkeiten für Rollenspiele vorstellen. Kostüm Spielereien nehmen hier eine besondere Rolle ein. Aus diesem Grunde bieten viel Escortdamen diesen Service für ihre Kunden anbieten. Kostüme können eine Sexverabredung zu etwas viel spaßigerem machen.
Partialismus: Eine Serie von Fetischisten verbirgt sich unter diesem Namen, wobei jedoch alle vereint, dass sie von einem bestimmten Teil des Körpers besonders fasziniert sind und diesen somit zu ihrem Fetisch machen. Dieser Teil des Körpers wird für den Fetischisten so wichtig wie Genitalien sein können. Fußfetischismus oder Podophilie (oben erwähnt) wäre ein Teil dieser Gruppe. Nasophilie (besonderes Interesse an Nasen) oder Maschalagnie (Interesse an Achselhöhlen) wären auch Teile dieser Gruppe. Menschen die diesem Fetisch verfallen sind genießen es diese Regionen zu streicheln, zu küssen, zu lecken, zu berühren, oder einfach nur den Teil des Körpers, den sie als ihren Fetisch auserkoren haben zu riechen.
Wiederholt sei gesagt, dass des die gewöhnlichsten Fetische sind, da das Fetisch Universum grenzenlos sein kann und unipersonell (Fetische, die nur ein Person hat). Manche sind selten, nahezu undenkbar, und wir werden uns selbst treu bleiben und sie in späteren Artikeln präsentieren. Wenn Sie als einen Fetisch haben sollten und nicht wissen mit wem Sie die Erkenntnis teilen sollen oder mit wem Sie hierüber reden sollten, suchen Sie nach einer weltoffenen Escort Dame auf einer unserer Girls in Köln oder Düsseldorf werden Sie die passende Dame finden zum Ausleben. Hör nicht auf deine Fantasien zu leben und du wirst sie sehr genießen.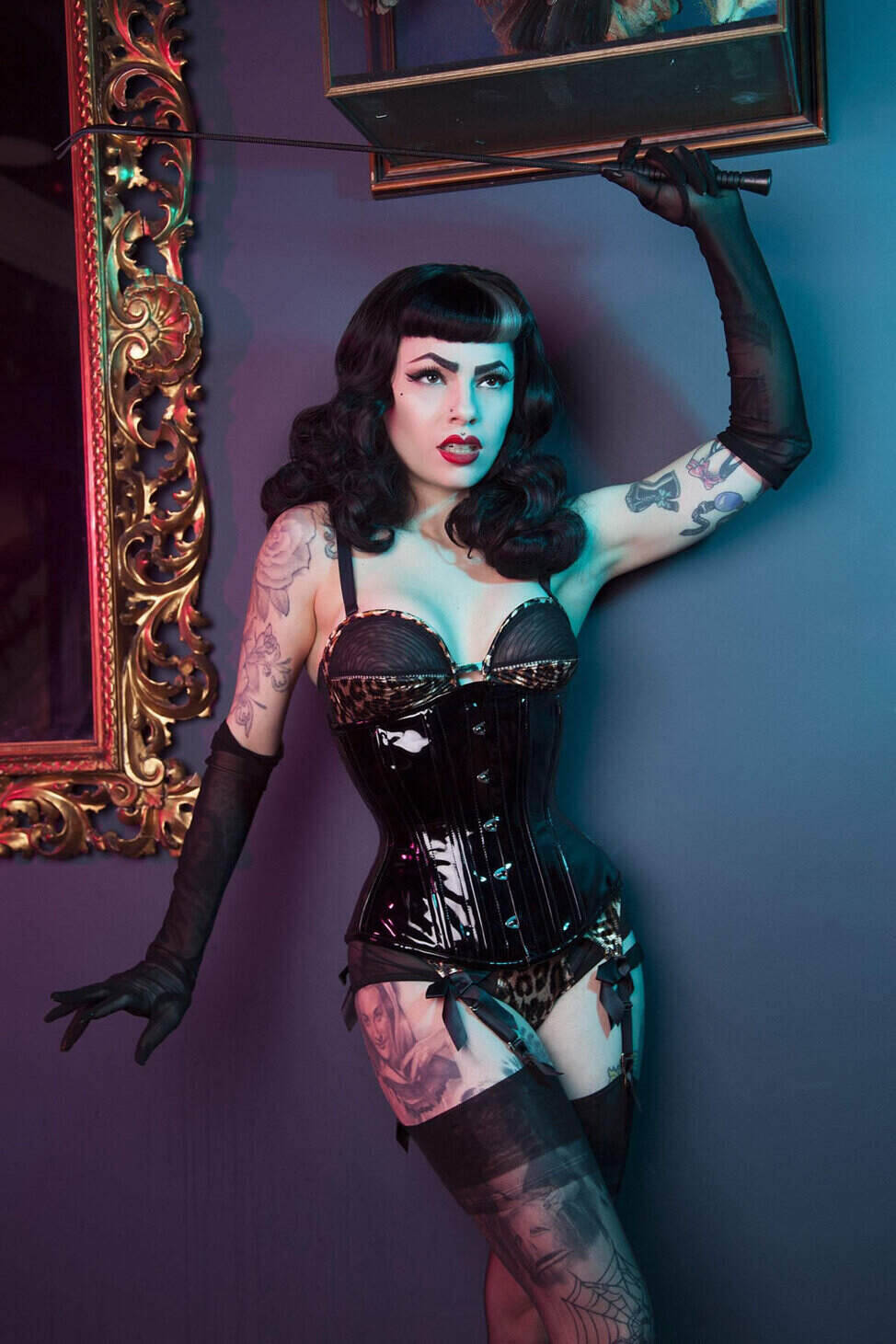 Eindrucksvollste Fetische
Nun werden wir fortfahren Fetische zu betrachten. Die bereits gelisteten wären also die gewöhnlichsten Fetische. Lassen Sie uns nun einige der eindrucksvollsten Fetische ansehen neben der unendlichen Anzahl an Fetischen de es gibt.
Somnophilie: Es mit einer Person zu treiben die schläft, oder so tut als würde sie schlafen.
Clismaphilie: durch Einführen von Flüssigkeiten in den Anus wird Lust und Erregung erzeugt. Für diese Art von Fetischisten gibt es fast nicht schöneres als einen Einlauf.
Accrotomophilie: Sexuelle Vorliebe für jemanden mit amputierten Gliedmaßen. Für diese Art von Fetischisten gibt es fast nichts schöneres als einen guten stumpf.
Coprophile: Erregung beim Riechen, Berühren und im extremsten FallVerkosten von Fäkalien. Letzteres empfehlen wir natürlich nicht da es schwerwiegende Infektionen hervorrufen kann. Jeder der diesen Fetisch hegt, kann durch das Abkoten eines anderen erregt werden.
Urolophilie: Hier ist Urin der Fetisch. Urolophiligisten genießen den goldenen Regen. Auf einen uriniert zu werden oder auf andere zu urinieren ist für sie eine nahezu religiöser Akt. Sogar auf sie zu pissen kann sogar ausgesprochen erregend sein.
Mechanophilie: Sexuelle Erregung beim Betrachten von Maschinen, Motrorrädern, Autos etc.
Spektrophilie: Diese Fetischisten empfinden die Anwesenheit von Spiegeln in den Räumlichkeiten in denen Sie sich dem Verlangen nach Sex hingeben besonders erregend. In den Escort Agenturen oder privaten Wohnungen in Gesellschaft junger Escort Damen wo Örtlichkeiten in denen solche Spiegel leicht zu finden sind können sich diese Fetischisten ganz speziell und unvergesslich selbst bewundern.
Salirophilie: Diese Art des Fetischismus ist mit Dreck verbunden. Der Mann mag es nicht ein sauberes Mädchen zu ficken oder es an sauberen Plätzen zu treiben, wenn er aus dem Haus geht. Das Schmudeligge und Dreckige ist es was diese Art von Fetischisten anturnt.
Wie Sie sehen existieren unzählige Arten von Fetischisten. Erkennen Sie sich in einem von ihnen wieder? Hatten Sie je die Gelegenheit Ihren Fetisch auszuleben? Wen Ihre Antwort "Ja" ist; Gratulation! Wenn nicht, sind Sie gespannt darauf es zu erleben? Sie können Ihre Sexualität reicher und genussvoller gestalten. Einige der schönsten und außergewöhnlichsten Huren in Ihrer Stadt können Ihnen dabei helfen; speziell in Barcelona und Madrid, da es in kleineren Städten nicht so viele Professionelle gibt und wir im Hinterkopf halten müssen, dass sich nicht alle Mädchen, sondern nur eine Minderheit diesen Praktiken offen gegenübersteht. Durchsuchen Sie unsere Website mit Hilfe des Quick Search Tools oder Filtern und schreiben Sie die Dame an, die den Service anbietet und sie noch geiler macht. Sie werden sehen, dass je mehr Miststück die kurvige Escort Dame ist, desto geringer werden Ihre Hemmungen bei der Ausführung Ihrer sexuellen Fantasien sein und desto angenehmer werden Sie sie empfinden. Sicherlich werden Sie sich selbst zu helfen wissen bei der Suche nach Ihrer idealen Partnerin, die Ihnen den Gipfel der Lust bereitet.
Kiki Liebe ist gemacht
Um diesen Artikel zum Abschluss zu bringen, wollen wir Ihnen diesen Film von Paco León empfehlen. Es geht um 5 Paare, jedes Einzelne mit äußerst seltenen Zugehörigkeiten. Im spanischen Schlüssel des Humors sind diese 5 Zugehörigkeiten, neben weiteren:
• Dacrifilia: Candela Pena, die nicht schwanger werden kann, hat sehr wenig Sex mit ihrem Mann. Einen Tag nach der Überbringung schlechter Nachrichten fängt ihr Mann untröstbar an zu weinen, und die Protagonistin der Geschichte wird dabei sehr geil und fickt mit ihrem Mann wie nie zuvor.
Es stellt sich jedoch heraus, dass Sie ihn nur ficken will wenn sie ihn weinen sieht und sie denkt sich Geschichten aus damit ihr Mann anfängt zu weinen damit sie Sex haben können.
• Elifilia: Alexandra Jiminez glänzt in dieser Rolle. Ein zurückgezogenes Mädchen, taub und mit Beziehungsproblemen. Sie wird geil bei der Berührung von Stoffen, und abhängig von den Stoffen wird sie mehr oder weniger erregt ohne die Möglichkeit ihre Erregung zu verbergen.
• Somnofilia: Hier haben wir eine Ehe die ein Unglück erlebte. Die Frau wurde durch einen Unfall gelähmt. Der Mann liebt sie immer noch sehr, aber durch den Unfall der ihr widerfahren ist weicht sie nicht davon ab ihren Mann herabzusetzen. Unabsichtlich nimmt die Frau jedoch eines Tages eine Schlaftablette ein und der Mann nummt die gelegenheit wahr um sie zu ficken. Er genießt es, aber er will nicht dass sie es herausfindet und durch die Mithilfe des Dienstmädchens, betäubt er sie nun Nacht für Nacht und hat seine Liebesgeschichten mit seiner schlafenden Frau.
• Dendrofilia: 2 junge hübsche Schwestern haben die Neigung für Gwächse in ihren Genen, und eine davon ist Gemüse, Bäume umarmen, oder Dinge mit einer Gurke anzustellen…
• Hapraxofilia: Neben der Vorliebe sich mit Gemüse zu vergnügen, durchfährt eine der vorherigen Schwestern sexuelle Lust wenn sie sich in gefährlichen Situationen befindet, wie einem Raub. Ihr Ferund ist geschockt aber aus Liebe zu ihr begeht er einen Raub um sie geil zu machen. Wen das kein Liebe ist …. Zweifellos ein großartiger Film. Und bisher ist dieser Artikel von unseren Lieblings Escort Damen in Deutschland gefördert. Mit ihnen wissen Sie, können Sie ficken oder Ihre Fetische ausleben. Lassen Sie Ihre Hemmungen fallen und genießen Sie Sex wie sie ihn sich wünschen.[:en]
Of fetishists and fetishisms
There are as many ways to experience sex as there are people in the world. There are men for whom sex is reduced to the missionary and little else. Others, more friends of experimentation, venture into trying erotic postures searching for new sensations. More original and special, some live their sexuality in a way in which fetishes play a fundamental role. These are men who are especially excited when contemplating, for example, the foot of a sexy escort model wearing a high-heeled shoe. Or a hairy female armpit. Or that they have a special predilection for obese women. Or that they feel as if libido comes to a boil when they have before them a woman who has a scar in a particular part of her body. In speaking of these men, we speak of fetishists. We are going to talk about them, fetishes, and fetishism in this article. To speak of fetishism is to speak of something that is much more habitual than we think. More fetishists are walking down the street than we can initially imagine. There are many people for whom certain substances, objects, or parts of the particular person's body are a source of excitement or even orgasm. That, and nothing else, are fetishes.
Some consider fetishism a kind of degeneration, something detestable that must be corrected. We consider conceiving fetishism that way to be unfair at best. Fetishism should be considered a harmless practice. In some way, fetishism helps us improve our sexual experience to make it more intense and pleasant. The fetish is, for the fetishist man, something like an aphrodisiac. What is wrong with a man enjoying, especially while fucking a charming escort dressed as a nurse for the occasion? What can we criticize a splicing man while he licks a woman's instep? Why should a man necessarily like shaved pubes? Why can't she like well-populated pussies and armpits with hair? Or why can't that man conceive that the maximum sexual pleasure resides in doing it with someone who has devastatingly big boobs or behaves as little less than a piece of furniture? Certainly, there are some stranger fetishes than others. Still, none can be considered dangerous if, firstly, it does not become a paraphilia. Secondly, it is practiced while always preserving the will of the other and his way of conceiving sexuality. Or is someone going to tell us how we should fuck or what should excite us ?.
For many decades, fetishisms were equated with paraphilias. Today, fortunately, they differ from some (harmless and fun) from others (castrating for the person who experiences them). How? Straightforwardly: we speak of paraphilia when a particular object, substance, or practice is essential for the person who experiences it to achieve pleasure and fetishism when that object, substance, or practice is not essential for the fetishist to achieve sexual arousal, although it does serve, and much, to make that arousal more intense. In the case of paraphilia, we can speak of pathology; in fetishism, only in a different and, if we want, outlandish way of living sexuality. As we have previously indicated, there are many types of fetishism. They make an exhaustive list of them is not the objective of this article, but we will collect some of the most common and some of the strangest or most shocking. And so far, this little introduction to the world of fetishists and fetishists. In future posts, we will continue investigating the disturbing mind of a fetishist and if you are one of them, remember that we have many girls in Barcelona and Madrid who love fetishists and are willing to play and carry out their sexual fantasies. High-class escorts, the ideal women for a fetishist.
MOST COMMON FETISHES
Let's continue with the theme of fetishes, fetishisms, and fetishists, of which quite a few of our VIP escorts in Cologne and Düsseldorf are specialists. Because a fetishist usually does not find people willing to participate in his fantasies, and then they turn to our girls, open-minded women who love all kinds of erotic games. In the thread of what we said previously in the post, we will enter to describe the most common fetishisms, of which we can highlight:
Hair fetish or trichophilia: People who have this fetish are excited by contact with their hair or contemplating some hairstyle, color, etc. Trichophilic women, on the other hand, are more excited with men who are bearded, with a mustache, or who have a particularly hairy chest.
Foot fetish and footwear: This is one of the most common fetishisms. In some cases, the foot must be worn with a certain type of shoe. In others, it is enough to contemplate the barefoot to start the machinery of excitement. When it is the feminine footwear that produces the sexual excitement in the fetishist, we speak of altocalcifilia. Some men find maximum pleasure in fucking a completely naked and attractive escort but still have her stylish and elegant high-heeled shoes on. Stiletto heels, in this sense, have been directly guilty, throughout history, of more than one erection.
Leather and latex fetish: Some materials have traditionally been fetishes for many people. Leather and latex would be two of those materials. A sofa, an article of clothing, a certain toy to practice BDSM … many objects can put a man who experiences this fetishism to a hundred.
Lingerie fetishism: When it comes to clothing turned into a fetish, it is impossible to forget lingerie. More or less elegant, lace lingerie is very exciting for many people. And, let's face it, the bodies dressed in a market offer panties do not look the same as a carefully designed lingerie garment made of satin or silk. Whether we are fetishists or not, good lingerie is very sexy, and that is why the vast majority of domina escorts wear elegant and sexy underwear when meeting with their clients. Garters, bras, fishnet stockings, corsets … the possibilities of satisfying underwear fetishists are endless.
Costume fetishism: Fuck the teacher, get a nurse, put a policewoman on all fours … the imagination is unleashed on the heads of fetishists imagining role-playing games. Costumes play a special role in these. That is why many escorts offer this service to their clients. Costumes can turn a fucking date into something more fun.
Partialism: A series of fetishisms are grouped under this name, all characterized by the same characteristic: that of having converted a specific part of the body into a fetish. This part of the body becomes, for the fetishist, as important a part of the body as the genitals can be. Foot fetishism or podophilia (cited above) would be part of this group. Nasophilia (interest in noses) or maschalagnia (interest in armpits) would also be part of it. Those who experience this fetish can enjoy stroking, kissing, sucking, licking, touching, or smelling that part of the body that they have become their fetish.
But we repeat, these are the most common fetishes since the fetish universe can be infinite and unipersonal (fetishes that only one person has). Some are rare, almost unimaginable, and we will document ourselves and present them in future articles. And now you know, if you have a fetish and do not know who to share it with and carry it out, look for an open-minded escort on one of our Girls in Cologne and Düsseldorf, you will find the right girl to put it into practice. Do not stop living your fantasies, and you will surely enjoy them a lot.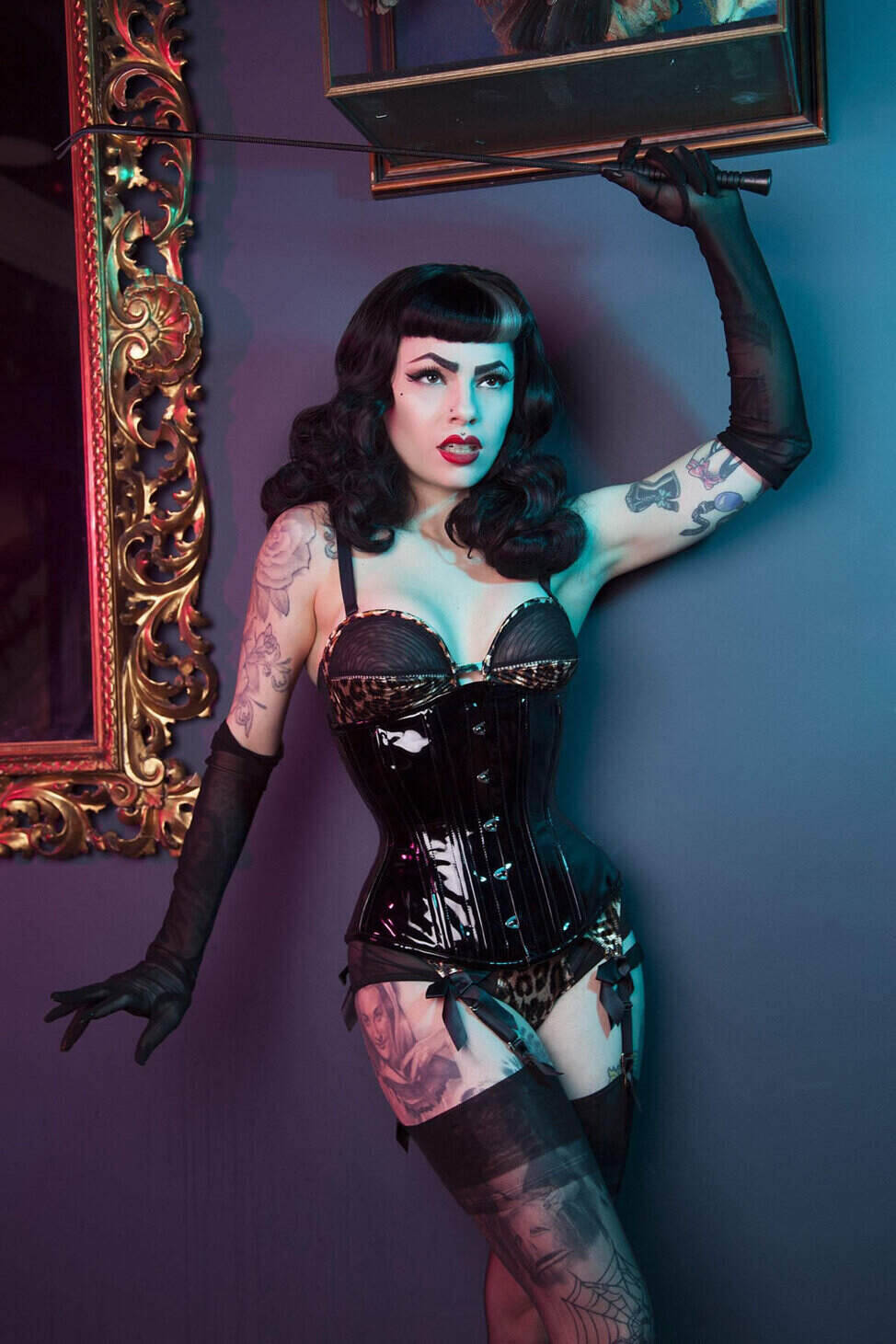 MOST STRIKING FETISHES
Now we will continue reviewing fetishes. The ones we listed earliest in this article would be the most common fetishes. Let's see now, among the immense amount of fetishes that we can find, some of the most striking.
Somnofilia: Excitement for doing it with a person who sleeps or who, at least, pretends to sleep.
Clismafilia: Excitation and pleasure are obtained by introducing liquids into the anus. For this type of fetishist, few things are as pleasant as a good enema.
Accrotomophilia: Sexual preference for someone who has an amputated limb. For these fetishists, nothing is more exciting than a good stump.
Coprophilia: Excitation when smelling, touching, and savouring the faeces in the most extreme cases. The latter, logically, we do not recommend since it can be the source of serious infections. Anyone who experiences this fetish can be excited to see how a person defecates.
Urolophilia: In this case, the fetish is urine. Urolophilics especially enjoy golden rain. Being urinated or urinating on others is, for them, an almost religious experience. Even pissing on them can even be especially exciting.
Mechanophilia: Sexual excitement derived from looking at machines, motorcycles, cars, etc.
Spectrophilia: These fetishists especially enjoy the presence of mirrors in the place where they will dedicate themselves to the pleasures of sex. In the escort agencies or private apartments of some company young escorts, where it is easy to find facilities and rooms that include such mirrors, these fetishists can enjoy themselves especially and unforgettably.
Salirofilia: This type of fetishism is associated with dirt. He doesn't like to fuck with a clean girl or in a clean place when going out. The piggy and dirty is what excites this type of fetishist.
As you can see, many types of fetishists exist. Do you recognize yourself in any of them? Have you had the opportunity to enjoy your fetish? If your answer is yes, congratulations. If not, do you want to experience it? You can make your sexuality richer and more enjoyable. Some of the most beautiful and exclusive whores in your city can help you, especially in Barcelona and Madrid, since there are not as many professionals in smaller cities and we must bear in mind that not all girls lend themselves to this type of practice rather a minority. Search our website with filters or quick search and contact the one that offers that service and makes you hornier. You will see that the more bitch the curvy escort is, the better you will spend it and the fewer impediments she will put to your sexual fantasies. Surely you find the ideal partner to reach the highest peaks of pleasure with your hand.
Kiki, love is made
To finish this article, we want to recommend this film by Paco León. There are five couples, each with different affiliations and the rarest possible. In Spanish humor key, these 5 affiliates appear among others:
• Dacrifilia: Candela Peña, who cannot get pregnant, has very little sex with her husband. One day, after receiving bad news, she begins to cry inconsolably, and the protagonist of this story gets very horny and fucks with her husband like never before. But it turns out that she only wants to fuck when she sees him cry, and she makes up stories for her husband to start crying so they can have sex.
• Elifilia: Alexandra Jiménez embroiders it in this role. A withdrawn girl, deaf, and with relationship problems. It makes the touch of fabrics very horny and depending on each fabric, and it gets hotter or less without being able to avoid being exposed.
• Somnofilia: Here we have a marriage that has had a misfortune. The woman has been paralyzed by accident. The husband continues to feel a lot of love for her, but due to the misfortune that accompanies her, the wife does nothing but belittle him. One day by accident, the woman takes a sonmifero, and then he uses it to fuck her. He loves it but does not want the woman to find out, so with the complicity of the maid, he sleeps her every night and has his love story with his sleeping woman.
• Dendrofilia: Two young and beautiful sisters have in their genetics a certain propensity for filia, and one of them is vegetables, hugging a tree, or doing things with a cucumber …
• Hapraxofilia: One of the previous sisters, in addition to putting vegetables on her, runs with pleasure when she is in a dangerous situation, such as a robbery. Her boyfriend is shocked, but since he is very much in love, he mounts a robbery so that the girl gets horny. If this is not loving… A great movie, without a doubt. And so far, this article, sponsored by our favourite escort girls in Germany. With them, you know, you can fuck, or you can enjoy your fetishes. Do not cut yourself and fully enjoy sex[:]